Sarthak Jewellers Pen
Propritore Mr. Harshal R. Dhabholkar
Sarthak jewelers are one of the best jewelers of fancy jewelry work in the pen region. since 2012 we are in this business last 10 years and we sold 23 carets K.D.M gold jewelry. because we know our customer's minds about their jewelry many times we do customized jewelry for our valuable customers in pen Raigad Maharashtra.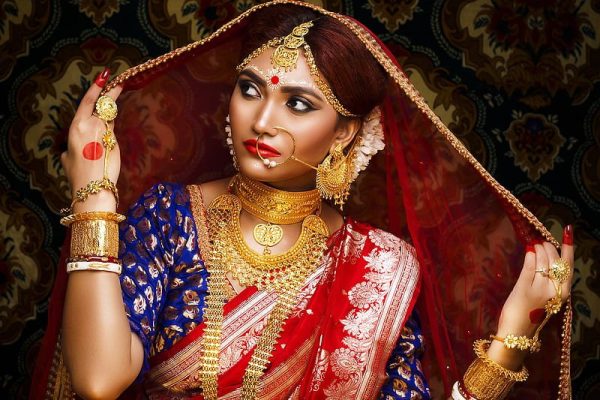 Since its inception, the company has been a pioneer in design as every product is crafted to a standard of perfection. Whether it is elaborate wedding jewellery or affordable wearables, Sarthak Jeweller has fashioned exceptional designs with unmatched quality. Over time, timeless treasures from Sarthak Jeweller have helped intimate moments become lifetime memories. Sarthak Jeweller is pen's leading fine jewellery discovery platform focusing on giving YOU an awesome jewellery buying experience. At Sarthak Jeweller we strive to provide you with the largest collection of curated designs for every occasion. We are not just selling jewellery, but an unparalleled jewellery buying experience at your fingertips!
Sarthak Jewellers Pen
Shining bright with we focus on innovation, customer happiness and transparency, Sarthak Jeweller addresses the growing demands of today's always-on-the-go consumers to discover, explore, buy and know more about their jewellery. Our policies provide easy returns,  Hallmark, 91.6 certified jewellery, lifetime exchange, best and transparent prices and unique designs all under one roof.
To ensure you are confident about your purchase, we have an exclusive Easy Returns and Exchange Policy, which gives you enough time to be in no doubt that you have made the right decision of buying jewellery from Sarthak Jewellers Should you have any problem with the jewellery piece, you can choose to return it back and claim a 100% refund or exchange it within the policy time frame.
In case you have a change of heart and wish to return the product to us after the expiry of the Easy Returns and Exchange Policy, we'll happily exchange it for you or offer you a refund on the basis of the current market value of all the materials used in the product. No making charges/ stamping charges/ design charges will be refunded or exchanged for.
our aim is to sell jewellery at the best possible prices as compared to other online and offline jewellery retailers. By eliminating the middlemen and sourcing diamonds directly from large wholesalers, we pass the savings on to you.
 

Read More