Since its foundation in 2020, the company has grown and strongly expanded, becoming a role model in the Natural Stone industry, providing innovation and technology leadership. The accessibility afforded by the own distribution warehouses.
LATERITE STONE FROM SOMEE ENTERPRISES
Somee Enterprisesup brings you laterite stones that are detailed with perfection. Dream Home needs Specifications and Specifications means Laterite . This stone is used for construction instead of bricks and plastering. It replace the cost of paints and bricks. Use of laterite reduces cost of cement, sand and water. His special characteristic gives cooling sensation in summer and warm feelings in winter.
Proprietor Mr Sandeeep Shetye
Health and Safety is one of the fundamentals of Somee Enterprises mission.In accordance with its vision and mission, for Parshwa Group to be a leader in the Laterite  Stone sector also means leading the sector in standards of Health and Safety. Somee Enterprises.com Group reaffirms this commitment with its workers, contracts, communities and clients to provide a safe working environment, committing itself to this principle as one of the company's fundamental values.
The activities of the Parshwa Group are there focused on providing the necessary means to implement a culture of safety at all levels and in all the operations the company carries out.
Vision
The vision of our business is to be at the forefront of the worldwide business of Laterite Stone. Continuously innovate and develop our products, systems, processes, services to ultimately have a satisfied customer base, create value for motivated and qualified staff. Our values: performance, success, integrity, motivation and flexibility.​
Advantages of Laterite Bricks
Laterite bricks are natural stones so they have cooling properties hence they keep the home cool during summers which is a great benefit for hot regions.
Due to its natural properties, laterite brick has good thermal insulation properties and they easily adapt ad adjust with the weather.
As these are easily available in hot tropical regions so these are cost-effective as well.
As these have a larger size than standard brick less number of bricks are required in the overall construction process which is an added advantage in the overall cost of construction.
As these are mostly cast-in-situ they produce no greenhouse gas also helps in reducing the emission of carbon-di-oxide.
As they are cut by a machine they are mostly uniform in sizes so further plastering of walls is optional, as they look clean and smooth without plastering as well.
It can gain strength over a period of time due to weather conditions.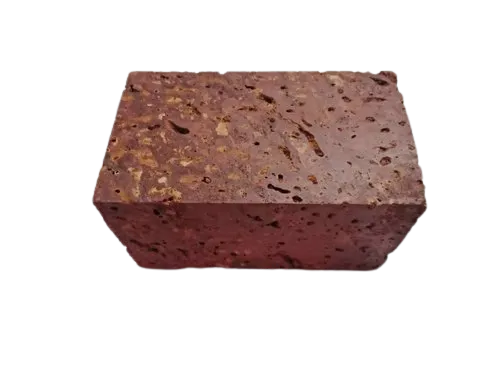 How Laterite Bricks are Extracted
The first step is to remove the topsoil and level the surface.
The second step involves a powerful stone cutting machine, the process is started by defining a boundary on the edge of the rock after deciding the size required.
The last step is to move the machine through these lines to cut the stone in desired depth.
With the help of machine quarrying, the stone or bricks looks smoother and finished which used to be missing in the earlier process of manual quarrying.
Price of a laterite brick ranges as per the quality and size but a general idea is as follows:-
First class laterite brick – Rs. 50+
Second class laterite brick – Rs. 30+
The standard size of the laterite brick obtained by this method is usually 300 x 200 x 150 mm.
PRODUCT DETAILS OF SOMEE ENTERPRISES
TILES – 12 X 6 X 19MM
SIZE – 14 X 9 X 7 INCHES, 15 X 9 X 7 INCHES
WEIGHT – 30 KG (APPROXIMATELY)
COLOR – STANDARD (REDDISH BROWN)
FEATURES
SIX SIDE MACHINE CUT WITH NATURAL PROCESS.
FINE EDGES SO READY TO USE FOR CONSTRUCTION
DUSTY, ONE NOMINAL WASH REQUIRED BEFORE CONSTRUCTION