Rohit Arts Pen
Proprietor Mr. Sanjay Rajaram Shinde
Rohit arts is one of the best Shree Ganesh (murti) statues, We also provide a range of beautiful art of the Durgamata And Vishwakarma Statues manufacturers in the Raigad region. In 1998 we started this business we supply this idol statue in all of  Pen India last 25 years from Pen Raigad Maharashtra.
Ganesh Chaturthi, also called Vinayaka Chavithi, is an auspicious Hindu festival that is celebrated for 10 days every year. The festival is celebrated in the Bhadra month as per the Hindu calendar which generally falls from mid-August to September. It marks the birthday of the beloved elephant-headed Lord Ganesha.
This festival is celebrated with great devotion and joy by Hindus throughout the world. In India, it is majorly celebrated in states including Maharashtra, Gujarat, Goa, Madhya Pradesh, Karnataka, and Telangana.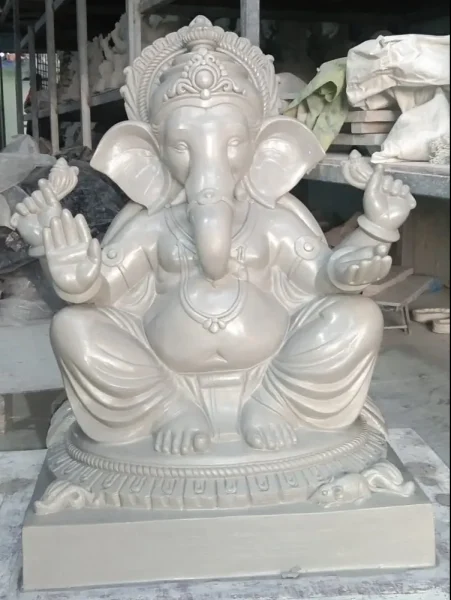 "Ganpati Bappa Morya!"
Made from Shaadu soil, these Ganesh idols from Pen (Near Panvel), Maharashtra are famous all over the world for their expressions and eco-friendliness. To book, Call us.
This year, bring a cheer of happiness at home with Lord Ganesha! Ganeshotav is coming up!
Apt, decor for your idols is also available here! Again, of course from Pen.
Idols are available in limited stock. So, Book yours asap.
The Idols are kept in a clean sanitised environment. Based on the laws this year, Visarjan in public is normal now so, you can definitely bring Lord Ganesha home.
Pen and Idol making
The pen is a small town between Mumbai and Pune in the Raigad district of Maharashtra, famous for making Ganesha idols, and having a history of over 100 years old. 1t started with the Freedom fighting movement of India when Ganesh Chaturthi was popularized and has carried on all these years, becoming an industry with exports all over India as well as to the US and the UK.