PARTH COMPUTER INSTITUTE PEN
Proprietor Mr. Sajesh Mane
Parth Computer Institute In pen Raigad– Maharashtra, We provide all computer courses like MS-CIT, JAVA, C/C++, PHOTO-SHOP, PYTHON, AUTO-CAD, TALLY PRIME GST, COMPUTER TYPING Courses for the Last 20 Years In Pen Region. The computer is one of the major subjects you can consider pursuing to start your career. Computer courses are in high demand these days. This could be a good opportunity for you, and that is why you should consider taking a computer course. Computer courses are designed to teach students the fundamentals of computers.
Popular computer courses include AUTO-CAD and PHOTO-SHOP in India. After the 12th grade, the most popular computer courses are TALLY PRIME and COMPUTER TYPING, in which students choose their area of expertise.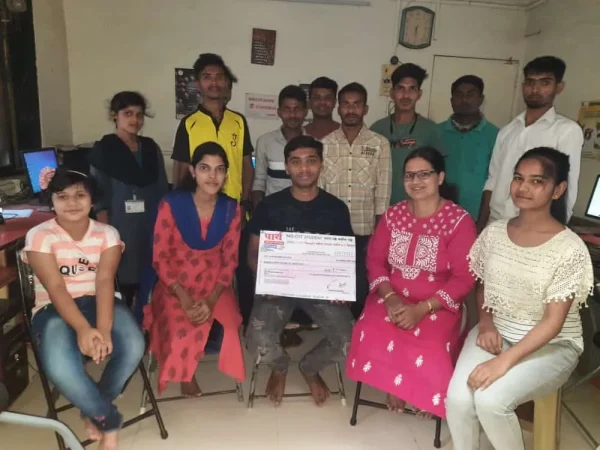 Tally is a well-known accounting and spending tracking program, and the training of tally ranges from one month to two years, with Tally Certification and Diploma available. Tally Course is a top-rated course that teaches students about GST, TDS, inventory management, and accounting. There are no undergraduate or postgraduate tally courses; BBA, BCom, MCom, and MBA Finance or Banking students receive a brief introduction to tally as part of their curriculum. Short-term tally courses are popular at NIELIT and the AIIMS Institute of Management Studies. Tally course fees range between INR 8,000 and 10,000 on average, depending on the school. Candidates can pursue tally courses after completing Class 12th education, preferably from the commerce stream and from a recognized board. After graduation, they can also pursue additional courses to advance their careers while applying for accounting employment.
What is the Tally?
Tally, or Transactions Allowed in a Linear Line Yards, is a famous program developed by Goenkas in 1986. Its principal goal, as used by a huge number of small and medium-sized businesses, is to execute accounting activities in a highly precise and methodical manner. The tally full course is what you should follow if you want to become familiar with various aspects of the program, how it works, and comprehend basic concepts like bookkeeping, profit, and loss analysis, stock maintenance, and so on. The most recent version is tally ERP 9.
PARTH COMPUTER INSTITUTE PEN
Accounting course students consider tally to be extremely significant for a job as an accountant; they pursue a certificate or diploma in tally to become skilled in it. Tally computer full course length is 1 – 3 months, however, if students choose to pursue a diploma in tally, it can take up to 2 years. Tally's accounting tools enable you to quickly and simply record business transactions. Create and manage vouchers, masters, and reports to record transactions required for your business. It assists you in managing all of your company's essential accounting procedures.
Read More