Mhatre Sahil Optics Pen
Sahil Optics is one of the best optics showrooms in the Pen Region. We provide all types of sunglasses in our Showroom with Contact Lance Clinic and Computerised Eye Testing in pen Raigad Maharashtra.
About Us
EMPOWERING YOUR VISION WITH THE RIGHT EYE CARE & EYE-WEAR – Mhatre Sahil Optics Pen
It was in the year 2001 when Kiran Mhatre laid the strong foundation of Sahil Optical. His honest ardor gave our brand its first store- Sahil Optical. Resting on the four pillars of perseverance, loyalty, grit, and relentlessness, the brand strived to foray forward. Needless to say, we have continued to evolve ever since remarkably. The optical industry in India had a gaping slot for a retail chain that could provide end-to-end solutions for vision challenges. To add to it, there has been a pressing market for quality and affordable eyewear. Sahil Optical not only fulfills the need of the market but also elevates to provide the most fashionable eyewear.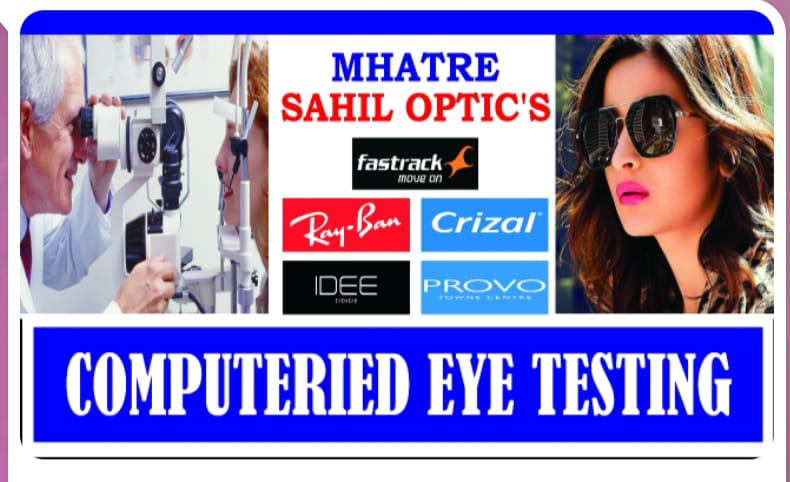 The third generation of Binanis effectively reigns over business affairs and it has also started to bring the fourth generation into its tutelage to instill the same principles that set Sahil Optical a class apart. Over and above, we take immense pride in introducing to you our inimitable task force that has been our strength. We have a team of qualified optometrists that are best at their jobs, dynamic executives that insist to serve, and skilled technicians that leave no stone unturned to bring to you unforgettable vision-care solutions and technologically advanced eyewear. Service and dedication fuel us and the rest, as they say, follows.
Read More